The following is a testimonial from one of our satisfied customers.
*This customer requested assistance with a Permanent Resident visa application*
Q: How did you learn about IMS?
A: Recommendation
Q: Why did you choose IMS?
A: I knew I could trust IMS with my application, because I had already used your services before when I applied for the Highly Skilled Professional visa with my current employer.
Q: What did you think of our services, and which part did you appreciate most?
A: You carefully explained the benefits and precautions for obtaining permanent residency, so I was able to proceed with the preparation and submission of documents with peace of mind. Thank you very much.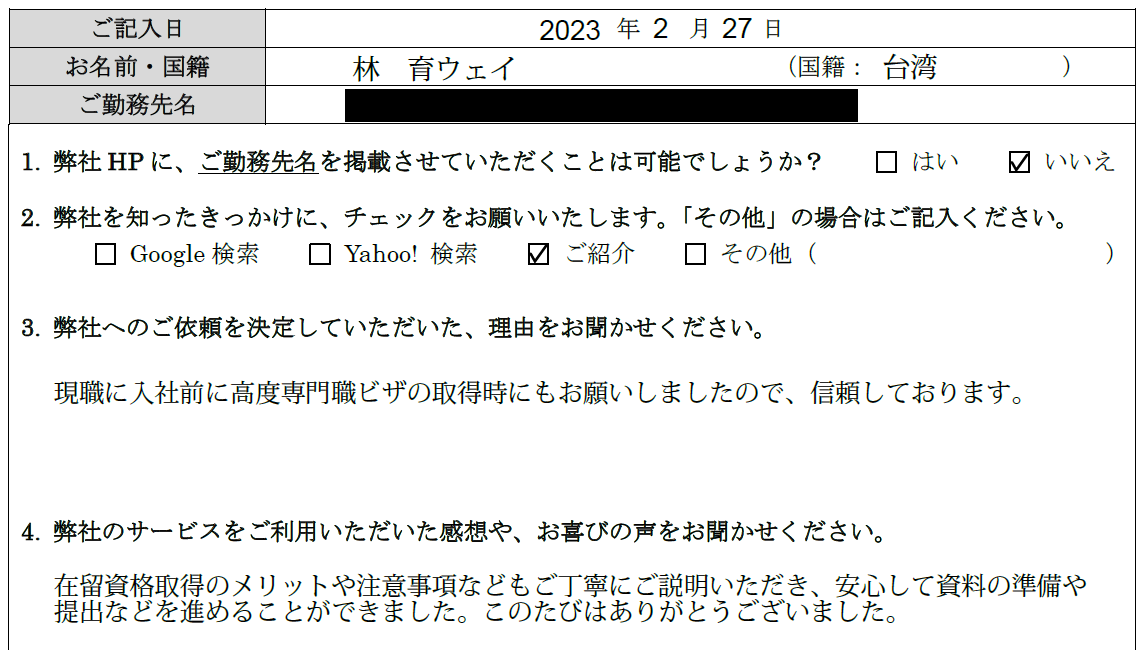 Related Articles