The following is a testimonial from one of our satisfied customers.
*This customer requested assistance in applying for a B visa to travel to the U.S.*
Q: How did you learn about IMS?
A: Google search
Q: Why did you choose IMS?
A: IMS's website said that their visa acquisition rate was 88%. In fact, before I visited IMS, I had consulted with another immigration attorney who suggested that the cost of obtaining a visa would be in excess of 1 million yen. Compared to that, IMS's service fees were very reasonable.
Q: What did you think of our services, and which part did you appreciate most?
A: Ms. Sato, my case manager, was very accommodating. I also have the impression that when I contacted her, she responded quickly and things proceeded at a good pace. I think she took my situation into consideration, and the content and structure of the support letter was very good. Thank you very much.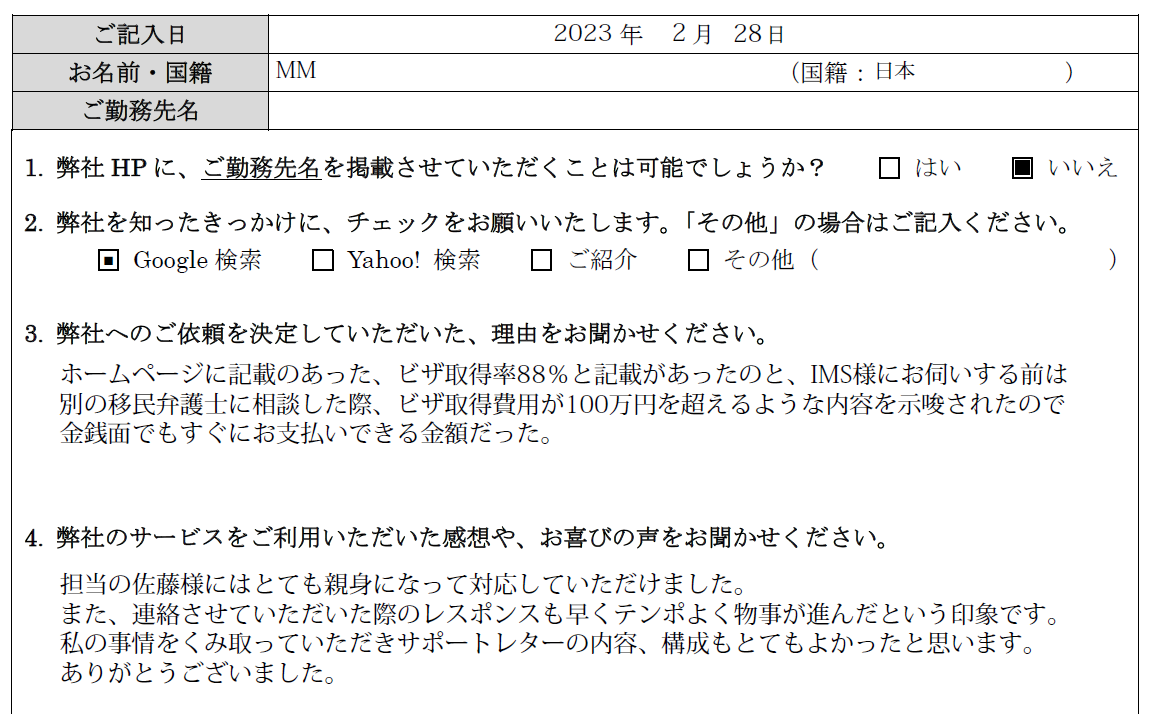 Related Articles