The following is a testimonial from one of our satisfied customers.
*This customer requested assistance with a Permanent Resident visa application*
Q: How did you learn about IMS?
A: Other (University support office)
Q: Why did you choose IMS?
A: I have used IMS services for visa renewal, etc. through my university's support office since I was a student, so I knew IMS to be reliable. In addition, by signing the contract with IMS for this permanent residence application, I felt more secure and can concentrate on my work instead of worrying about the application process.
Q: What did you think of our services, and which part did you appreciate most?
A: Although I had to prepare my own documents related to taxes, pension, and guarantor, it was very convenient because the IMS side prepared the application form and the letter of reasons and submitted everything at Immigration. I could concentrate on my own work without worrying about the application process.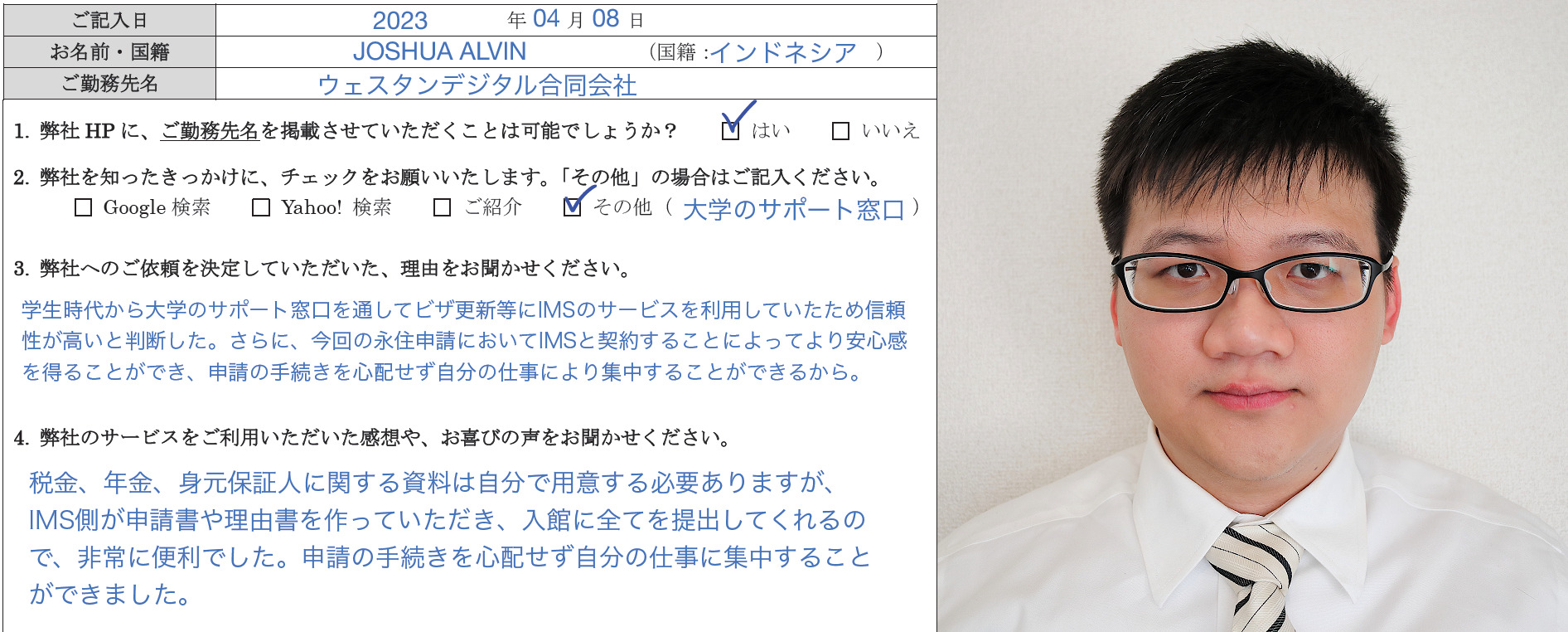 Related Articles