The following is a testimonial from one of our satisfied customers.
*This customer requested assistance with a Permanent Resident visa application*
Q: How did you learn about IMS?
A: Other (Recommendation from work)
Q: Why did you choose IMS?
A: Colleagues at my job recommended IMS to me, and I felt more comfortable with a corporation than with a private firm. And the fact that I was able to ask the same person for the entire process was also good for me, because I could develop a sense of trust.
Q: What did you think of our services, and which part did you appreciate most?
A: When I first applied for a work visa, I received a very clear and detailed explanation of the process, which led me to request all the procedures, including the Highly Skilled Professional visa and Permanent Resident visa application. I also asked IMS to renew visas for my family members.
There were times when the schedule was tight, but thanks to your company's efforts, we were able to overcome the difficulties and I really appreciate your help. It also took time due to various circumstances, but with your advice, we were able to obtain the visas without any problems. At first I thought it would be better to do the procedure by myself because of the cost, but after the procedure was over, I thought every time that it was the right decision to ask your company to do it for me.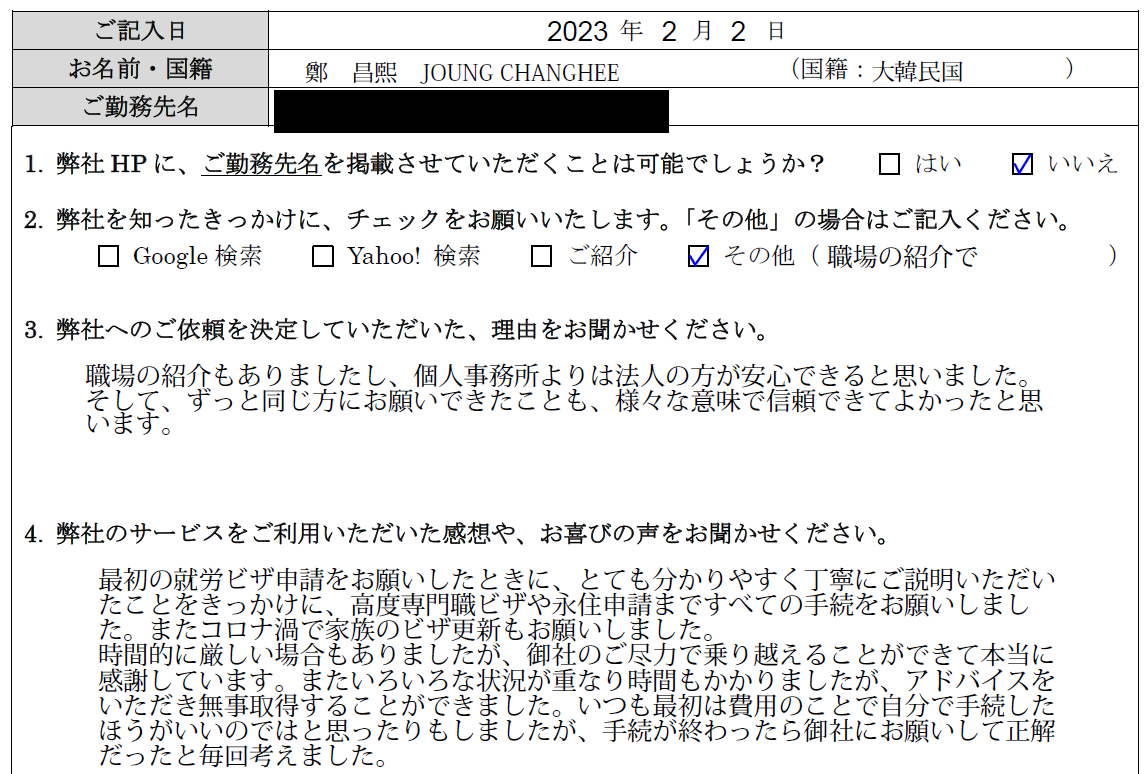 Related Articles